Open Day, and Open Doors Celebration Service - A Big Thank you!
Wow! Both Events were a great success.
A big thank you to all who came to our Open Day, our Open Doors Celebration Service or both!
 At the Open Day we together launched the Tabernacle Hub. We now have the challenge of making the Hub work for our community long into the future.
 It was lovely to see old friends and meet new ones, to talk about the past, the future and to share special moments: -
-The children who walked into the new Vestry showing us the lanterns that they had made.
-The seeming endless supply of cakes and cups of teas and coffee.
-The gentleman, who had recently lost his wife and decided to come bacl to Pembrokeshire to live, he recognised his mother in an old photo in the 'Dolly Mixtures' Project and explained she used to be a cleaner at both the Tabernacle and the Wesley Chapel. He turned out to be a past Mayor of Pembroke!
- the young boy who refused a chocolate truffle because it tasted like medicine – they were Rum Truffles!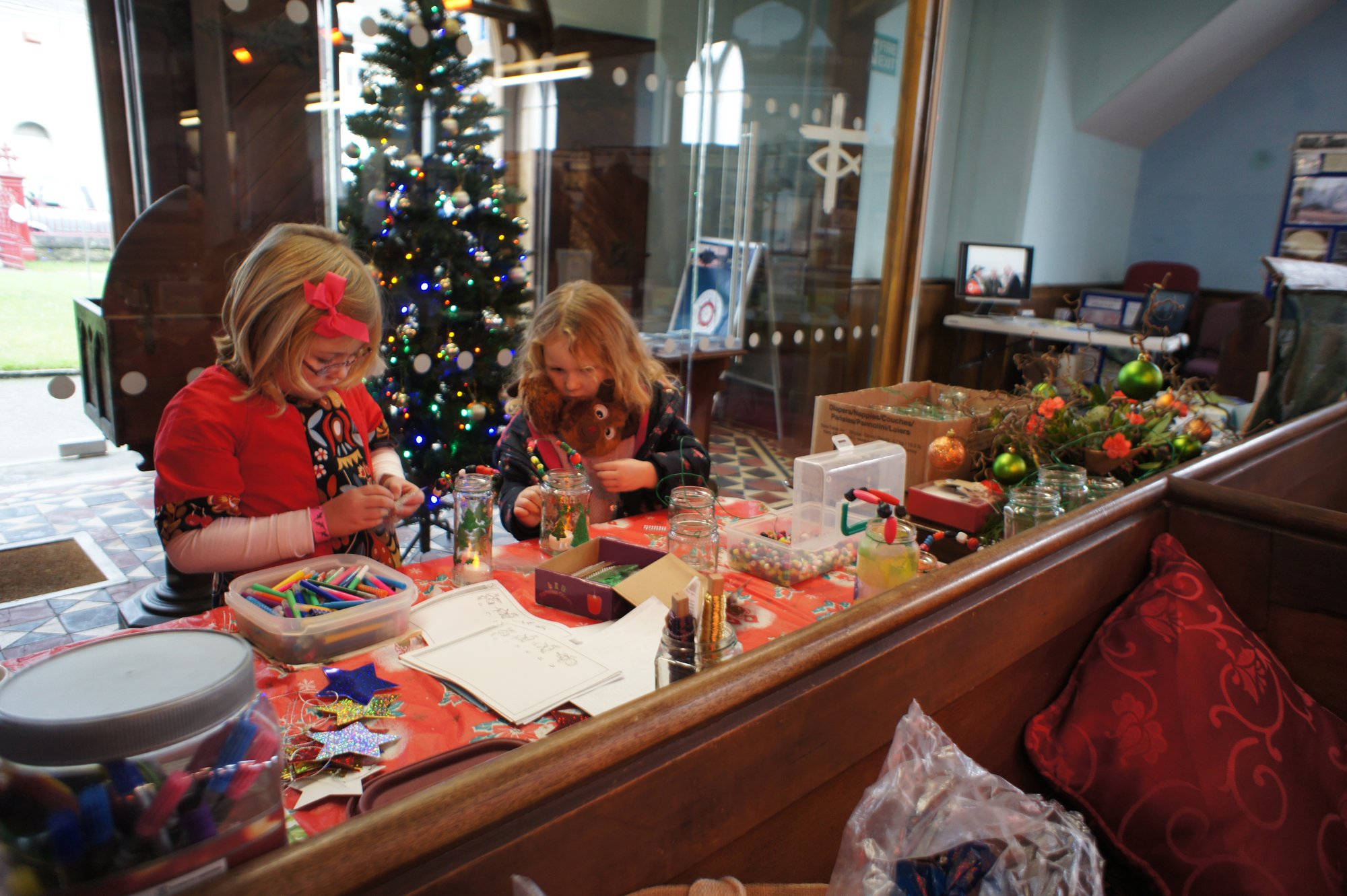 You will have other sweet memories, please share them with us.

 The Service of Celebration saw a full worship area but just before Rev. Nanette commenced the organ was found to have blown a fuse. The Synod of Wales Moderator stepped up and led us unaccompanied with the singing of the first hymn. In the back ground the 'electrical engineers' brought out the electronic organ and Dai was 'up and running' for the second hymn! The singing was great.
 The planned 5 min limit on the presentations during the service was broken but the performance from the newly formed Ukulele Band re-energized us and there were calls for an encore!
 Thank you so much to the band we look forward to your next performance at our Crib Service on 24th December at 3pm, just before Santa arrives!
 We hope you all came away from the celebration with an appreciation of the journey our church and our partners have been on and how together we can create an added dimension to life in Pembroke.
 Whatever, we hope you went home happy, well fed and 'watered' and energized for the coming weeks of Advent.
 May you feel the love of God where ever your life's journey takes you.